Statistics
Overview of the amount of datamined hands in the past week: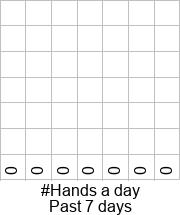 More detailed statistics can be found here
Total amount of datamined hands so far:


Statistics are updated once a day.

Become an Affiliate
Do you have a website dedicated to poker, or a blog?
Start to earn money by telling people about HHDealer.com!

How it works:

Enter your details in the form below.
We will send you an Affiliate Id within the next 1-3 days.
Any HHDealer customer who signs up using your link (eg. http://hhdealer.com/?rid=XXX) will be linked to you.

You will receive 20% of all future orders made by users linked to you.

Everybody can become a HHDealer affiliate. It is absolutely free.